Equality and Advocacy Club
WELCOME TO THE EQUALITY AND ADVOCACY CLUB PAGE!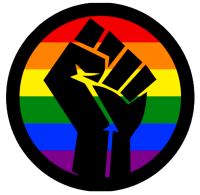 Equality and Advocacy Club is a safe space where everyone can share their ideas about what's happening in the world without being judged. We make sure everyone has a voice. Currently, we're working on a video project in partnership with Activism through Art Club. We are planning to create a video that teens can access discussing the issues of mental health. Sometimes, validation and support from our own peers can be just as helpful as getting it from professionals and our goal is to provide this peer support. We want to spread the message that it's okay to not be okay and the importance of destigmatizing mental health in our society.
Equality and Advocacy Club is a space where students do what they can to make a difference, even as high school students who maybe don't have a lot of experience or opportunities to be heard. Our voices matter just as much as everyone else's. We want to give students the opportunity to speak up for what they believe in and make sure they know that even doing small things can make a difference. We are committed to serving our community and helping create a more just and free society.